The new version of the Coaches Console is coming soon and we just can't wait anymore so we want to give you a peek of what's been developing under wraps for the past year.
To start with, here's a screenshot of how the interface looks like for viewing a client: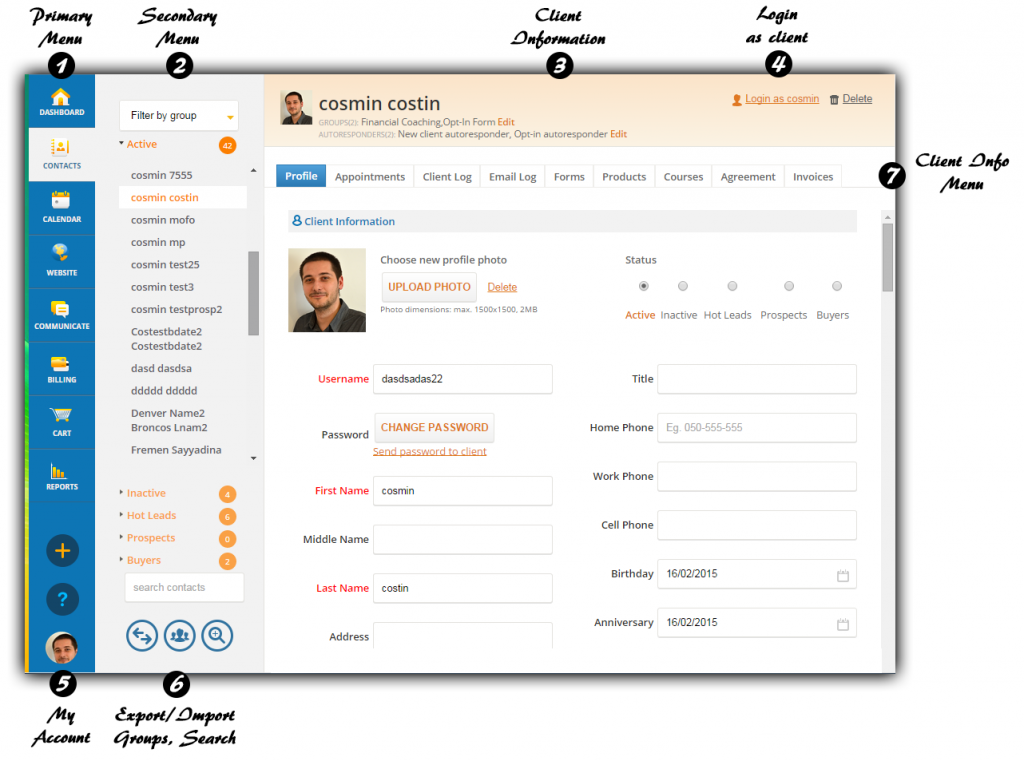 The new design bears in mind the way technology has evolved in the past 5 years, most notably: the screens getting bigger and bigger (and wider!) and the rise of mobile usage for both business and personal use.
As you see in the screenshot above, the primary menu (1) gives you fast access to the big areas of TCC: clients, calendar, website, communication, billing, etc.
Accessing your account settings (5) has moved to the bottom along with the customer support button and a new add button that will allow you to quickly add a contact, open up a message or set a new appointment (all without leaving the current page.)
Once you select the CLIENTS primary menu for example the secondary menu (2) opens up next to it, displaying the full list of clients by groups.
To keep navigation through the clients cleaner we have removed the client submenu (7) and you'll see it at the top of the page under the clients name and brief info.
After you select the client you want to view, at the top of the page  you can easily see which groups and autoresponder series he is subscribed to; you can also quickly login as the client from here (4).
Then you have the client info menu (7) from where you select which details you want to view about your client: the profile, appointments, client logs, etc…
Last but not least, in the screenshot below is an example of how the same page will display on an iPad/tablet: the primary and secondary menus are hidden and clicking on the menu button at the top left will reveal them.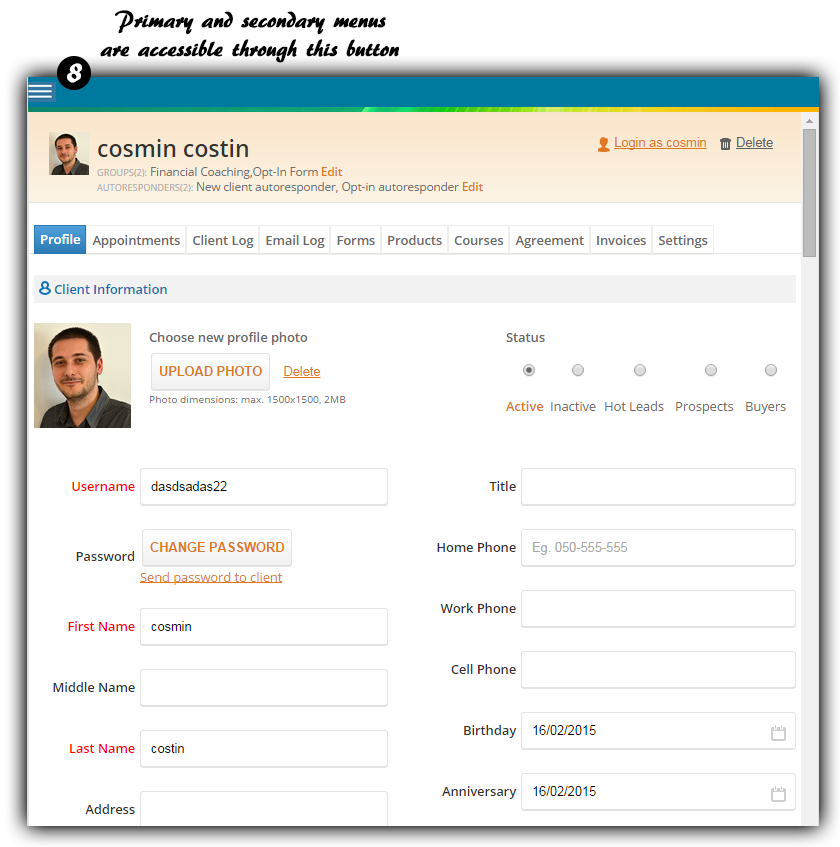 We are so excited to share these screenshots of what's to come. We will be launching this new version this summer. We'll be revealing more each month until then so stay tuned. If you have any questions or feedback please post them to our private Facebook group. We always love to hear from you and we can't wait to bring you the new version 3!