Welcome to the CVA Marketplace!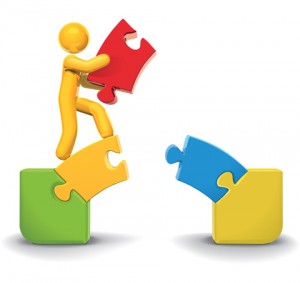 We'd like to introduce you to our team of Coaches Console Certified Virtual Assistants! These VAs love working with coaches and love The Coaches Console technology – that's great news for you! They've been trained and certified by our team and are highly skilled in setting up, organizing, automating and optimizing your business using The Coaches Console Technology.
Meet The Certified VA's <<< I'd Like To Work With A VA
Below you'll find a listing of the Certified VAs that can assist you. Each VA has shared a personal message (which you can click on the play bar next to each VA's name) as to why they love working with coaches like you. This will help you get an idea and a feel for which VA is right for you. While we have certified these VAs they are actually not part of The Coaches Console; they each have their own independent businesses and we simply want to make finding a CVA easy for you and make an introduction for you. We encourage you to select two or three VAs and interview them so you can find the one that is the best fit for you. Review the Terms and Benefits of the CVA Referral Program here
Oh you should also know that one of the most common questions we receive when our members inquire about finding/hiring a VA is about comparing pricing. We know you want to get the best pricing possible and we want to ensure you make a sound investment. So one of the things we've done with our Certified VAs is that we've put together 6 core packages that encompass the various projects and support Coaches Console members need in their Console system. We've asked each of the VAs listed below to offer the same packages at the same pricing so that you don't have to worry about price shopping… that allows you to truly find the VA that is the best fit and most fun for you and your business!!
The 7 Steps To Select Your Coaches Console Certified VA:
Review the listing below and listen to the various personal messages from each VA
Identify 2-3 VAs that resonate with you
Click on the VA's name in the listing and you'll be taken to a Certified VA Marketplace Ad giving you more specifics about the specialities that each VA focuses on
 Set up a short interview with your VA (Click here for a list of 5 questions to ask your VA during your interview)
Make your selection
Schedule your free interview call with your VA (FYI: we've also asked each VA to conduct a FREE interview call with you to help you determine which packages will bring you the biggest results in the shortest amount of time)
Do a happy dance!
Tara Hanley

Your offer came at the most ideal time. I am so grateful. I finally had reached a point where the front end of my website was looking good, however the back end (autoresponders, forms and client login) began stressing me out further. Every time I thought I was ready to launch I realized I needed to complete one more thing. This is when I received your email. It was so perfect. Kim Gray got me going and took a whole LOT of pressure off me. I felt my vibration lift and excitement return again. 🙂
Tara Hanley
5 Questions You Should Ask Your VA During The Interview:
1. How do you plan on communicating with me during this project?
This is important in cases where the VA may have a webinar room or teleconference line, or online project management system you'll need to use. So you'll want to be sure you can handle the new technology and have the capability to do so.
2. What are your office hours?
This is important because your VA may be located in a different time zone than you and her office hours may conflict with your sleep hours or vice versa. You will want to be sure you can meet during a convenient time for both of you during the project window.
3. What other special skills do you have that might be relevant to supporting my coaching business?
You will want to know how far you can grow with your Coach VA. Is this just a one project relationship or is there room for more opportunities thus saving you time in looking for someone else when your first project is over.
4. What ideas do you have about working with [my type of coach] or [a new coach] or [a coach who wants to expand]?
Coach VAs have a wealth of knowledge and experience working with coaches from a variety of industries and all stages of growth. You'll want to be sure you pick the right VA for your industry, specialty, and growth.
5. What are your hobbies? Tell me about your family.
Getting to know your virtual assistant on a personal level is important, and knowing more about their personality not only shows them you care, it could also be something that translates well into the working relationship.
Take me back to the listing of VA's so I can find out more about them and make my selection.