"My [Bootcamp] coach helped me reach for [and complete] the missing pieces. You must AIM for success to reach it!"
Presenting Bootcamp STAR Graduate – Laura Harju, Love Coach
Laura is one of our Top 11 students in this past session—the "cum laude" of the bunch who launched her businesses with our support and who is now thriving!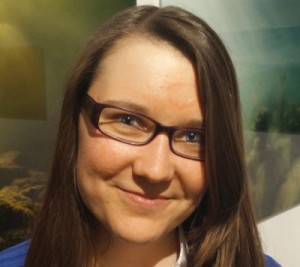 Laura offers love coaching to single woman.
Get on your path towards your Mr. Right
For me love has always been the basic feeling that we want to have to be happy. From my very early ages I was all the time looking for that romantic love and most of the time I was too mature for the boys that I was interested in. At the age of 18 I finally found my True Love. It was magical. It was everything that I had ever dreamed of. At the beginning we were a match, but after a couple of years together I started to notice things where we weren't a match anymore. In that relationship I learned my love language which is very physical. For my first True Love that wasn't the way he expressed his love and that became a bigger and bigger issue in our relationship. During our time together we had taught each other valuable lessons but grown apart in the process. Not long after that realization we broke up.
After the breakup with my first True Love I experienced a long row of Mr. Wrongs. I got to the point where I thought that True Love is something one experiences only once in a lifetime. When surrendering to the fact that the only relationship that will last forever is the relationship with myself, I cultivated my self-love and focused on things that made me happy. By doing so I was effectively using the Law of Attraction and attracted my second True Love into my life, a relationship where the Love grows every day! These experiences with Mr. Wrongs, coupled with meeting my second True Love, Markus, is what has shown me my true calling, my purpose in life, which is to help as many people as possible to find True Love in their own life.
How do you feel about finding your True Love? Do you see it as an impossible dream? Do you often think that all the good ones are already taken? Are you tired of jumping from one bad relationship to the next? Have you started to think that you need to change in some way to find True Love? I want to reassure you, that you are perfect just the way you are and that there is a True Love waiting for you! The common mistakes single women make when looking for their True Love which keep them meeting the wrong guys are lack of clarity, inaction and negative thought patterns.
Lack of clarity means that you don't have a clear picture about your True Love. To get what you want you need to know what it is that you want. When you know the qualities you are looking for in a person, it's easier for you when meeting new people to notice which one of them are potential partners and which one will maybe become good friends. Every encounter with another human being will give you a clearer picture of what it is that you want. When you are using all life's experiences in determining your preferences you will find out soon what pleases you and what doesn't. You want to sit down and write on a piece of paper all the aspects that you want to have in your ideal partner and relationship. Use all your past experiences as a stepping stone to gain more clarity of your likings. When you do know what you want and you start to focus on those qualities in other people, you will start noticing them more and soon the person you are looking at is your True Love.
The inaction that I'm referring to is the thought that "when I meet the One then I will do this and that with him". But when you want to attract your True Love into your life, the most important thing is to feel good. Then you will get into your life even more things that make you feel good. Other people will reflect back to you the feelings that you are feeling inside of you. And people want to be around happy people. So when you are clear on what it is you want, then it's time to take action. Do things that bring you joy, make you happy and help you experience those feelings you wish your True Love will awaken in you. Make your dreams come true, do the things that you have always wanted to do, have fun with your friends, do pleasant things on your own, and really live your life and you will find the One who will make your life even more fun, joyful and magical.
With negative thought patterns I mean those unfavorable repetitive thoughts that go through your head when you think about True Love. Those thoughts can be "All the good ones are already taken", "There's no such thing as True Love" or "There's something wrong with me". If the thought of True Love fills you with negative feelings like loneliness, desperation, fear, unworthiness, jealousy, discouragement, worry, doubt or frustration, it's a strong sign that there are negative thought patterns hiding behind those feelings. You are a spiritual being and your thoughts and feelings determine a lot of your outer reality. So when you have your list of your preferences ready, it's important to think about your True Love and feel positive feelings like joy, love, appreciation, passion, enthusiasm, eagerness, happiness, positive expectation and belief, optimism and hopefulness. One easy way to give your desire positive attention is to form affirmations that arise those feelings inside of you when you read them out loud or silently to yourself. You want to keep those affirmations with you and come back to them as often as possible and especially when you aren't feeling good to get yourself into a better mood. Focusing positively on your True Love will make your days more joyful and love-filled. You will soon notice the effects by encountering people who help you feel those positive feelings, one of them being your True Love.
The mistakes mentioned above are easy to avoid. It's up to you to take the time and energy to learn and use the tips and tools to avoid them. So go to the Love Coach Laura Harju website and get your Free Special Report where you will get more strategies how to avoid these mistakes.
================
Laura Harju is a certified Life Coach and a Love Coach. She assists her clients to identify their True Love, to experience more Love here and now, and to clear out the mind's obstacles to finding True Love. Laura loves working as a Life Coach because it allows her to contribute to people's lives in a much deeper way; and thanks to modern technology, Laura can serve clients worldwide! Through her coaching Laura helps single women find their True Love, so that they can share the big Love they have in their hearts. Learn more about Laura.
Get your free copy here of Laura's Free Gift: "The 3 Massive Mistakes Single Women Make That Keep Them Meeting The Wrong Guys"
Watch Laura's interview: