Create a Smooth
Client Experience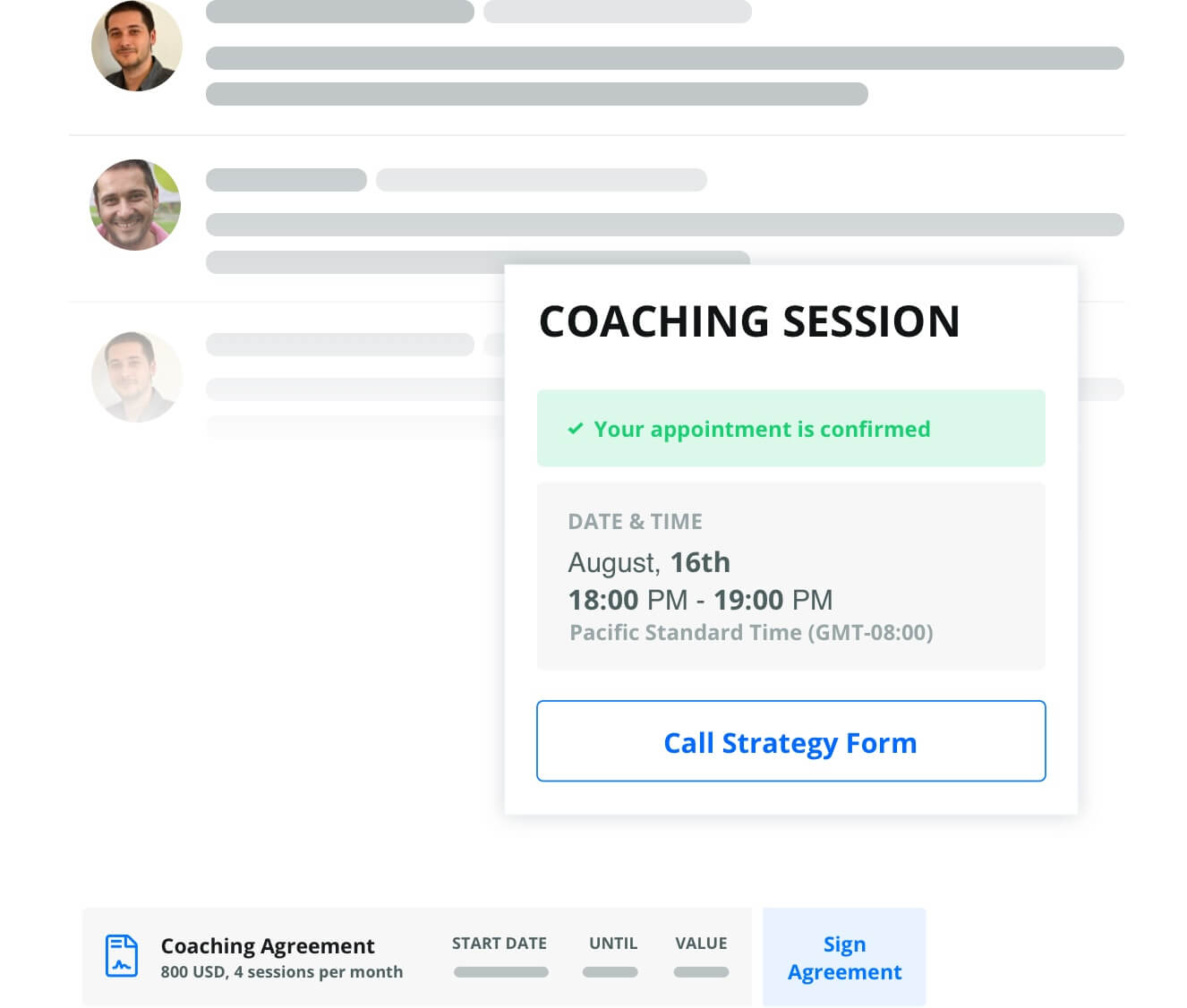 Seamless OnboardingAutomate all your onboarding by sending everything your clients need, exactly when they need it.
Quickly deliver coaching agreements, invoices, intake forms, goal sheets, membership site access, and other follow-up using our customizable templates.
Easy SchedulingMake scheduling seamless for your clients and prospects by allowing them to book and reschedule sessions with a few clicks of a button. Automatically send pre-work, reminders, and follow-ups, so your clients are fully prepared for each session.
Coaching Agreements with Online SignaturesLeverage the power of your network to fill your coaching calendar. Keep in touch with prospective clients, cultivate referral partners, and track sales and commissions.